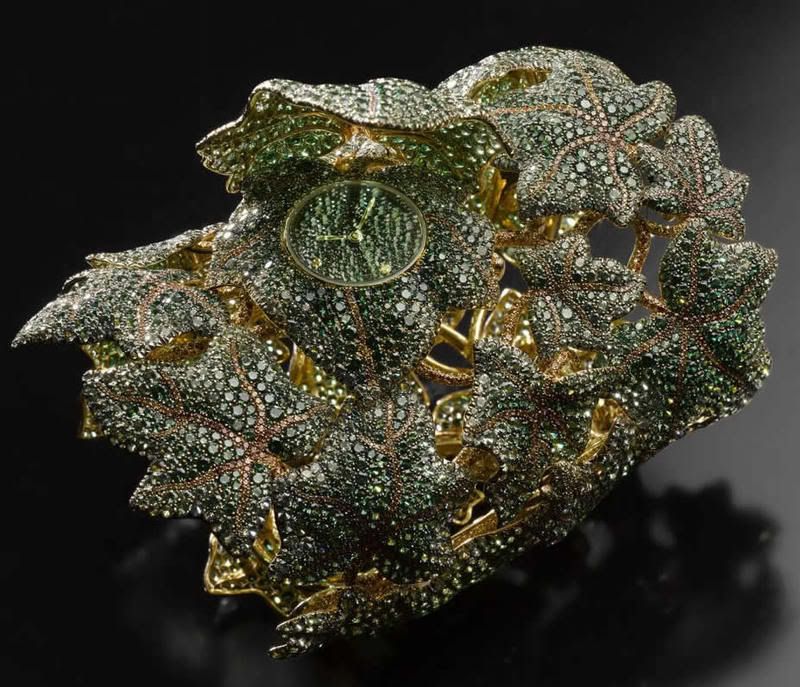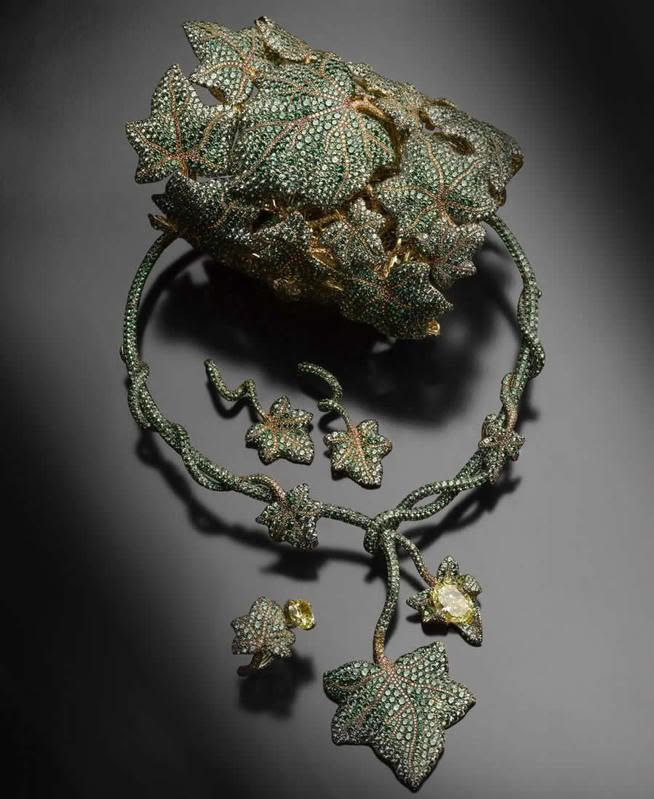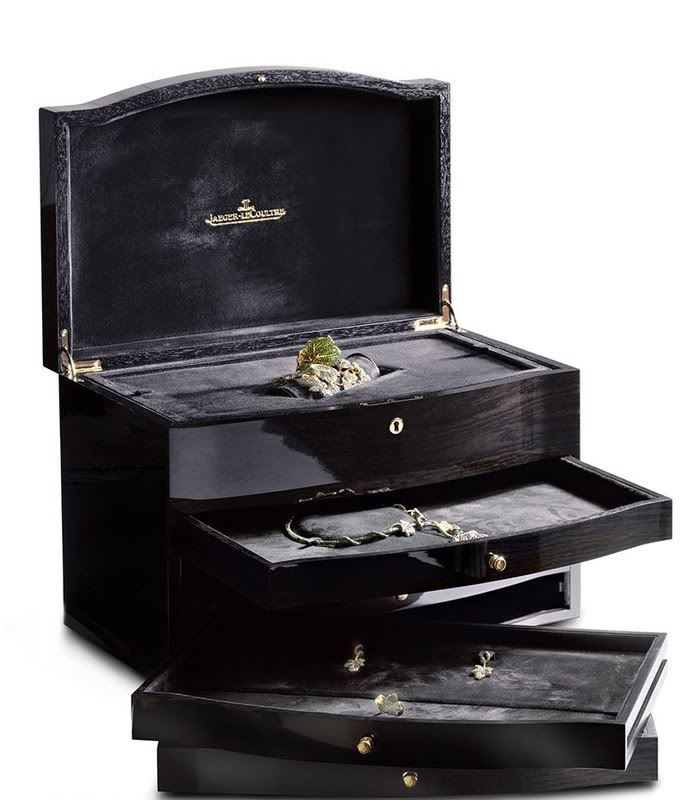 If you used to surf the High Class ladies forum before, you would remember my post about JLC's jaw dropping Rose and Tulip watches.
Jaeger-LeCoultre recently launched their latest masterpiece, the Le Lierre watch and whole set to go with it. Sculpted and open worked cuff bracelet made up of ivy leaves and tendrils, interpreted in gold, fine stones and precious stones take everything including your breath away and the 18-carat yellow gold is partially black rhodium-plated. The Tsavorites and yellow sapphires in graded shades, dense emeralds make this collection even more desirable but nothing beats the watch that is concealed beneath an adjustable leaf. Accompanied by the stunning necklace, earrings and ring, this collection certainly is my favorite for this year, and many years to come I assume!!
Many people see that the collection is over the top and almost un-wearable. I completely disagree!!
We, UAE fashionistas, have been rocking the biggest and most artistic pieces of jewelry for ages! this collection is soooooooooo our style and we are of the few that can pull off the heavy jewelry look easily.
I LOVE everything about this collection, except the price tag of 15,700,000 AED!!!!!!! But needless to say, this stunner of a collection is totally worth it!!
For more info, visit JLC's official site:
http://www.jaeger-lecoultre.com/
Or visit the only JLC boutique in the region, located in Wafi City just beside Galler Cafe.
Mahra